Nigerian Dwarf Dairy Goats

Born 1/17/11   Quads - 3 bucks, 1 doe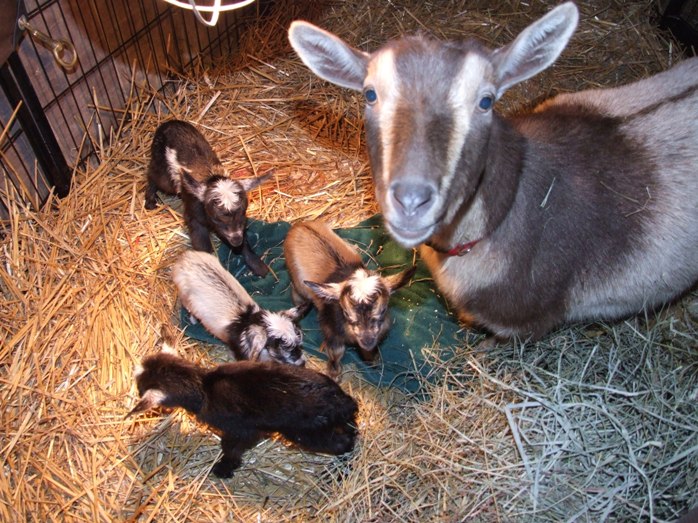 Sire: Wild Wind Farm Coco

Dam: Cloven Trail Oopsy Daisy

Born 1/20/11        Twin bucks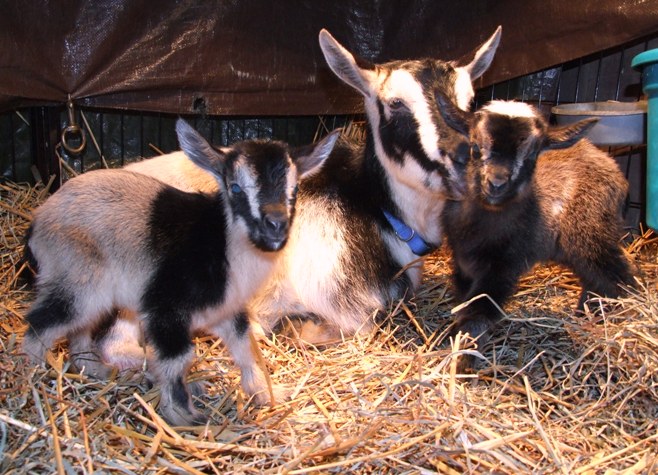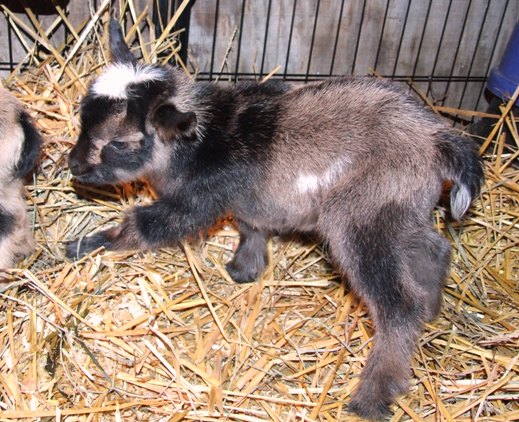 Cloven Trail Pegasus 

(buck)

This kid is gorgeous!

(doe)

Named after my friend, Sue Rucker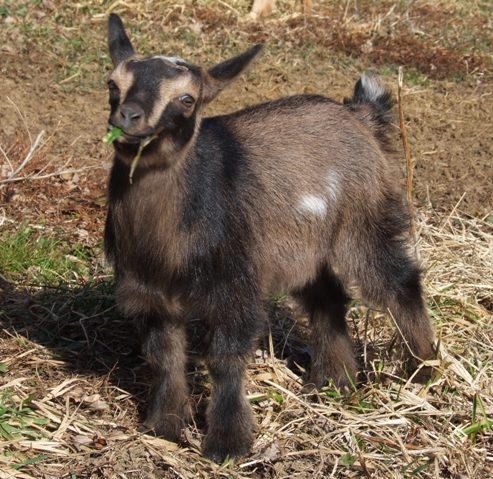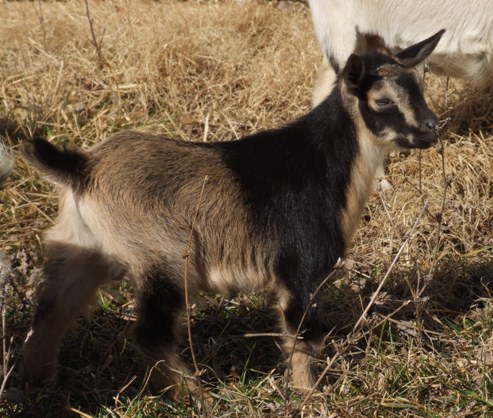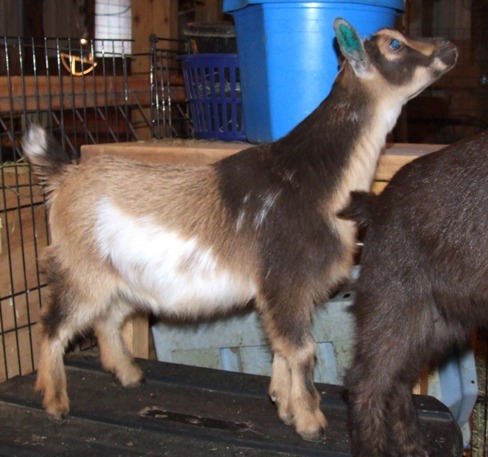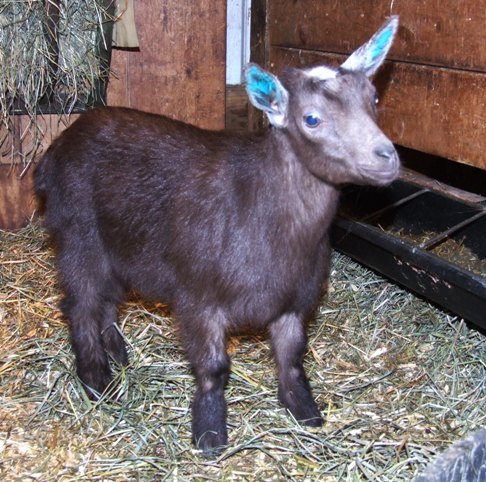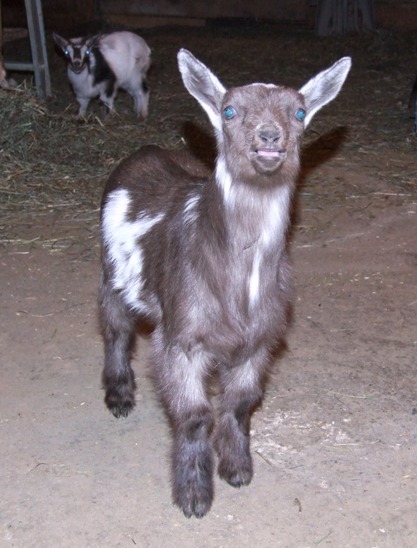 Sold - Thank you Lathen Powell!

Sold - Thank you again Lathen Powell!

Best of luck to you at the fair!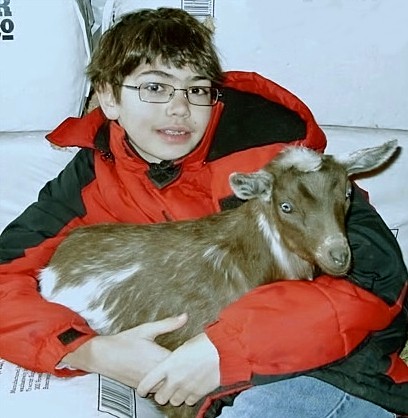 Sire: Wild Wind Farm Coco

Dam: Wellwood Farm Sweet Kisses

Sire: Wild Wind Farm Coco

Dam: Buttin'Heads Mercerised Cotton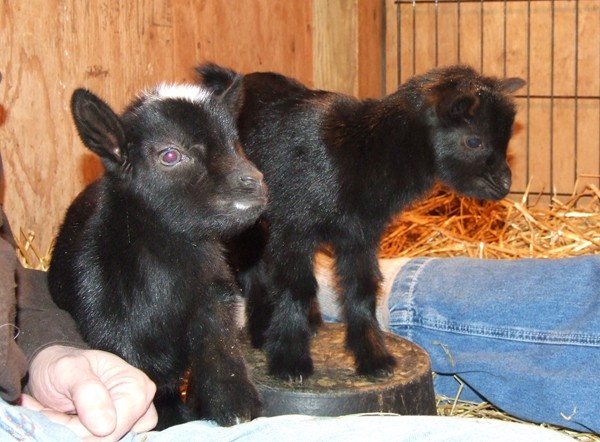 Born 3/25/11  Triplets - 2 bucks (1 doa),  doe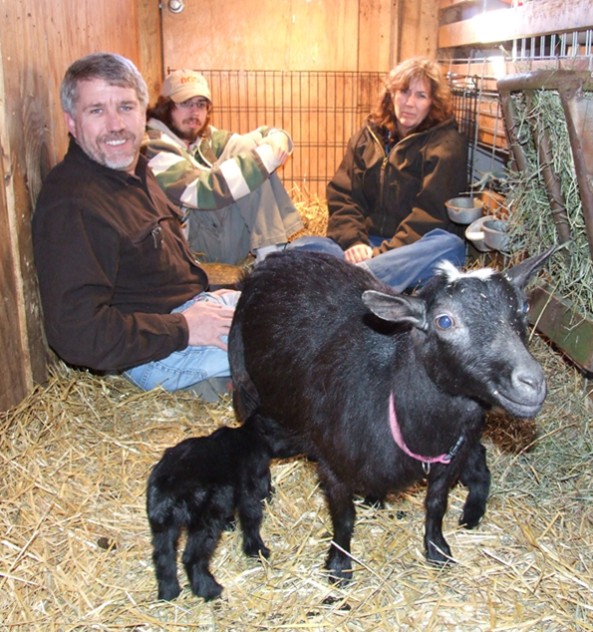 Sweety & her kids are now with their new family.

Thank you Dave & Deb!

Born 3/30/11   Quads - 4 bucks

SOLD - Thanks again Heidi & Will!

SOLD - Thank you Heidi & Will!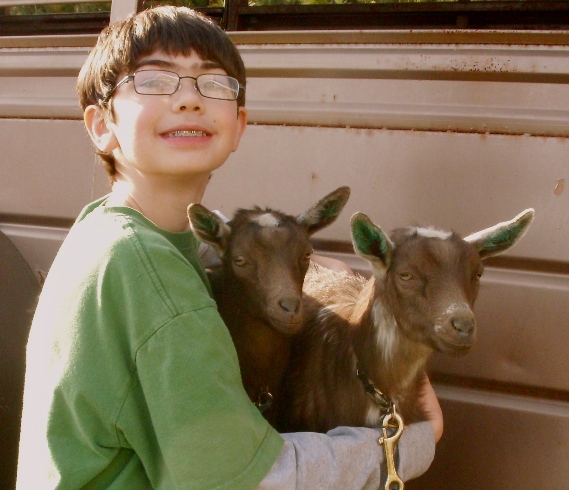 Sire: Old Mountain Farm Palindrome

Dam: Celtic-River BSS Sky's Elsie

Born 4/7/11   Quads - ALL DOES!

I could not be happier with these girls so far, three have blue eyes -

icing on the cake!

We will be retaining the first three shown below for now but please let us know if you're interested in one and we will put your name on an interest list.

Born 4/13/11  Twin Doelings

Born 4/27/11      Twin bucklings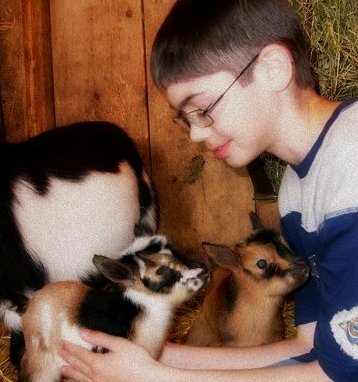 Both sold -

Thank you yet again Lathen Powell!!

SOLD - Thank you again

Dave & Debbie!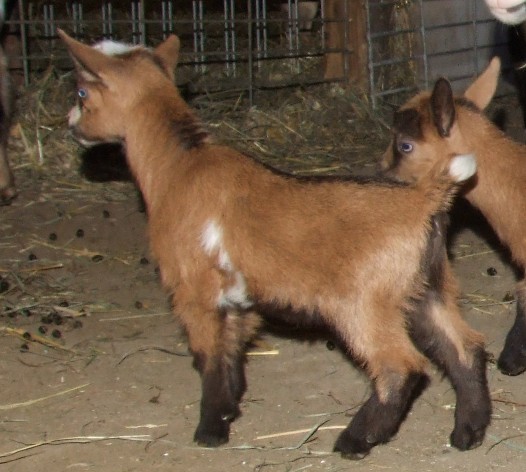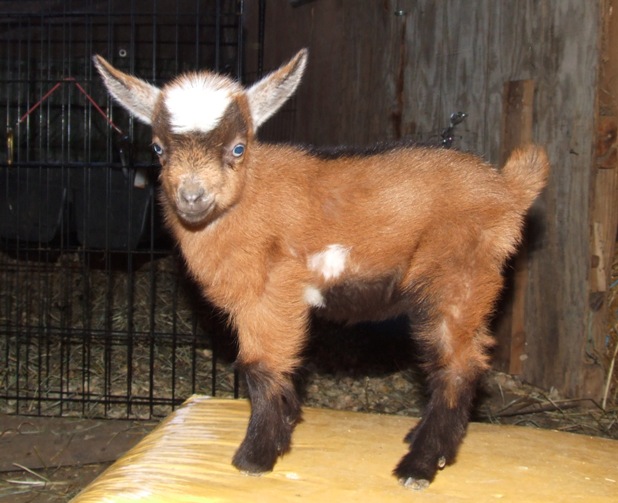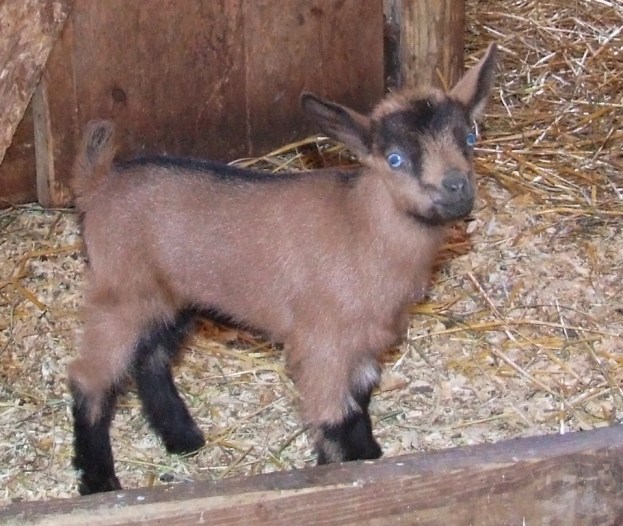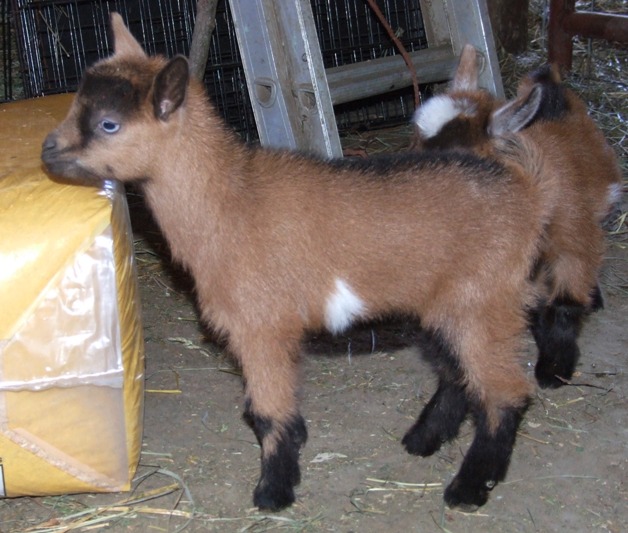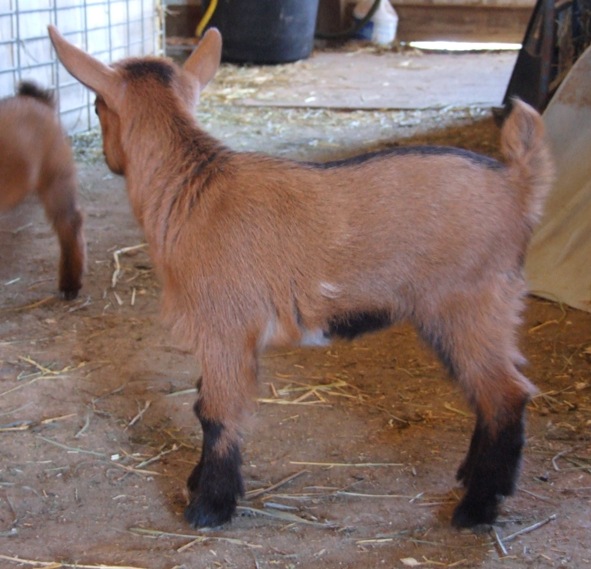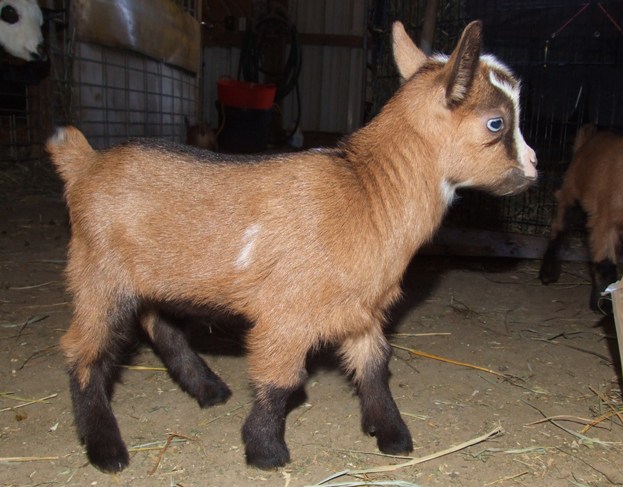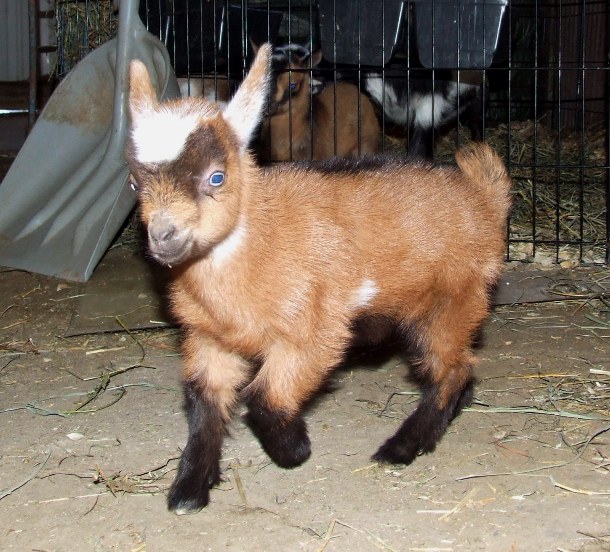 Cloven Trail Pal Maggie Moon Pie

Cloven Trail Pal Katy Cupcake

Cloven Trail Pal Dove Truffle

Cloven Trail Pal Little Debbie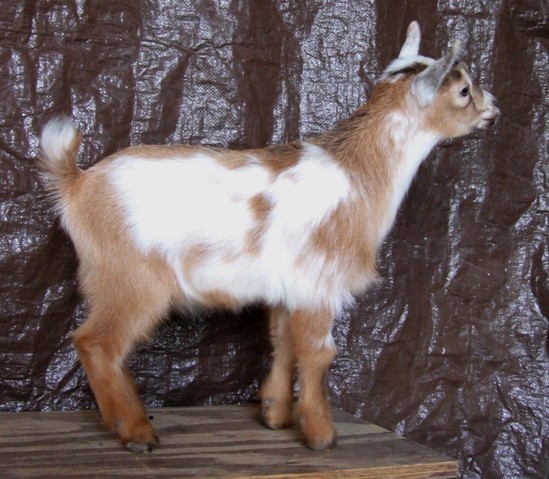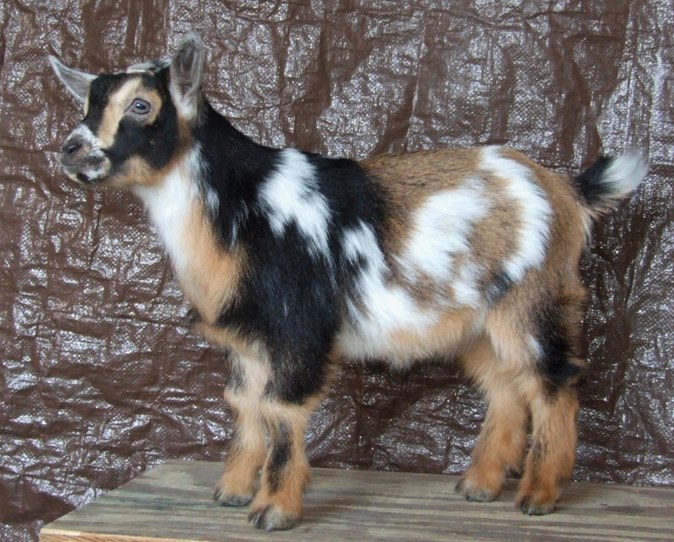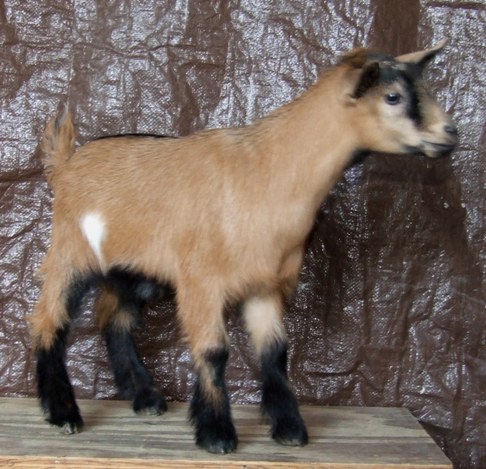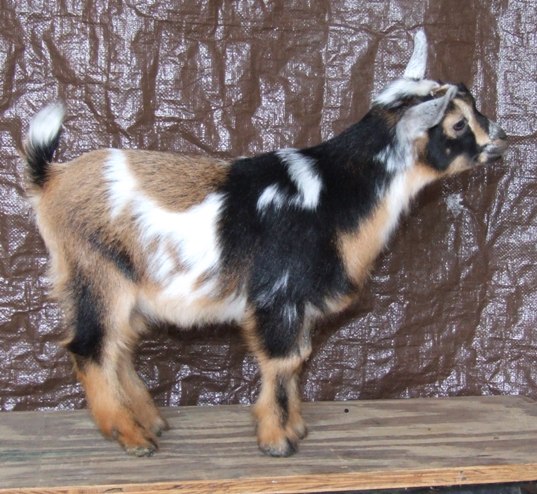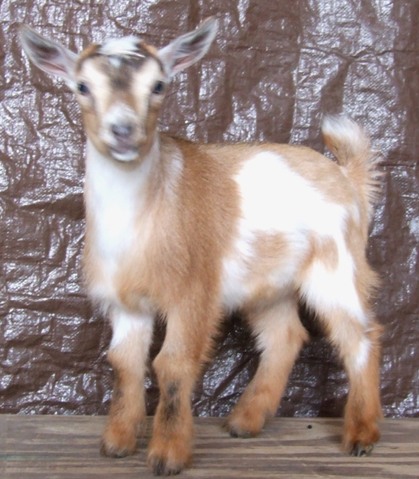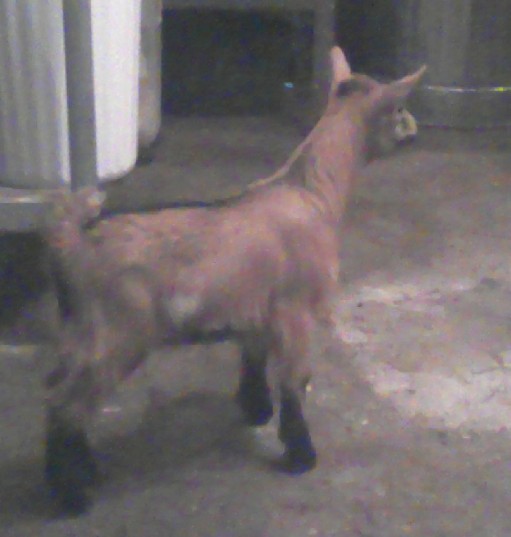 Wether.

I think this kid is both chamoise and buckskin. Nice dairy character on strong feet and legs.

I'm gonna miss this cuddly boy!

Wether.

The widest of these boys and very level. Such a character!

Wether.

This guy is refined with a long, high-set neck, very uphill, sharp, and straight.

I wanted to cry when I wethered him but he's going to a very loving home as a pet.

"Goliath" was the teeny guy of this group at 1.5 lbs at birth.

He's being bottle fed but was living with his dam and brothers. He is turning out to be a very pretty little buckling.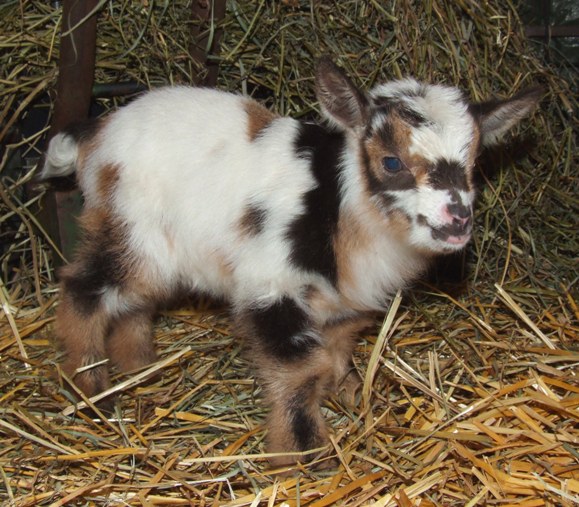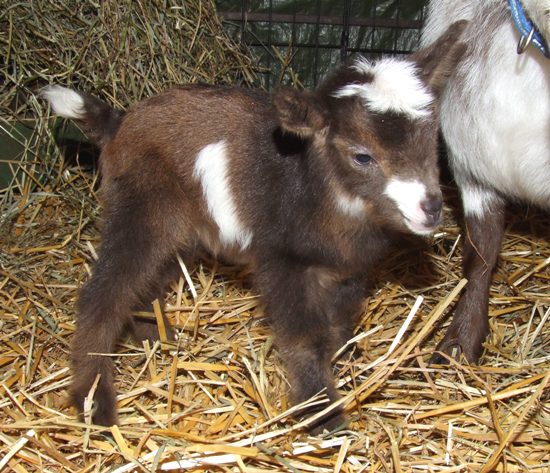 Chaos (spoiled rotten wether) and

Cloven Trail Sweet Serenity (spoiled rotten doe)

Cloven Trail Goliath buck

Both sold - Thanks AGAIN Tiffany!!

SOLD - Thank you Jessica!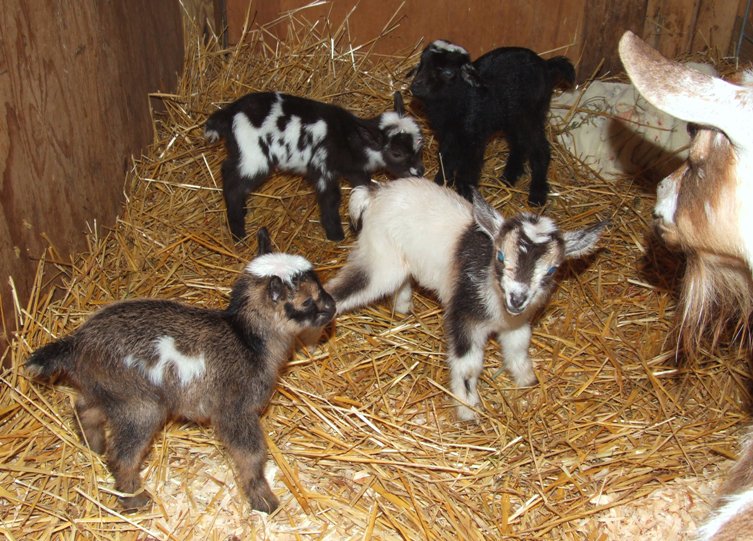 Born 5/14/11   Quads - 1 buck, 3 does

I had a hard time deciding which doeling to retain, they all look very nice and promising!

SOLD - Thank you Tiffany!

Both sold - Thank you Cindy & Keith!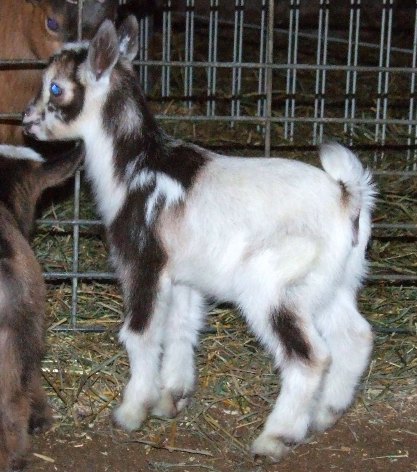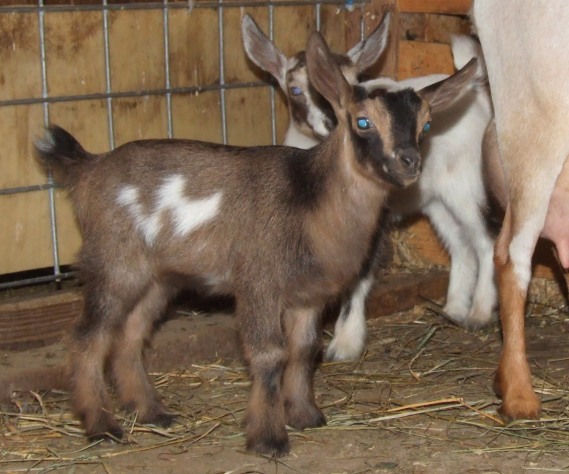 Black buckskin buck

He's much nicer than these pictures show - especially  with a bad haircut!

Cloven Trail Pippermint Patti

Cloven Trail Pip Pip Hooray 

This doe is ohh soo dairy!

Cloven Trail Pip Squeak

This doeling is now owned by

Cindy Dahl at Wild Wind Farm!

Thank you!!

(See the "W" on her side? It was meant to be!)

Pippermint has joined the

Wood Bridge Farm herd!

Thank you Susan & Jr.!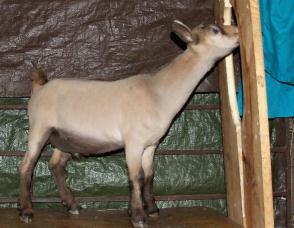 Sold

Thank you Cindy Austermiller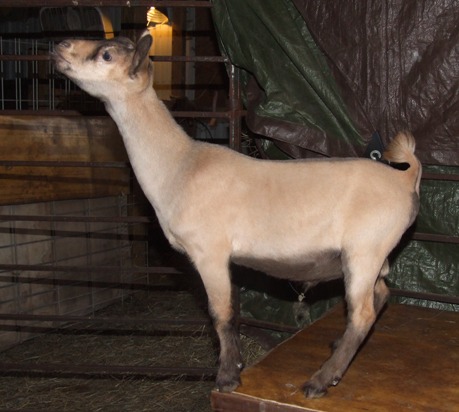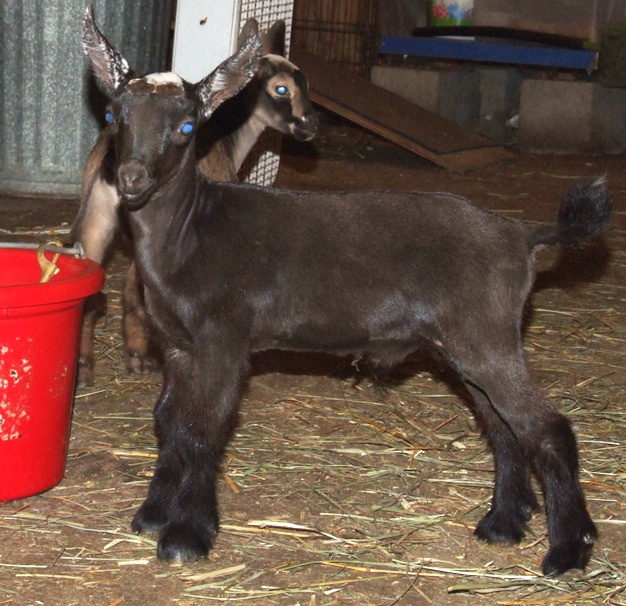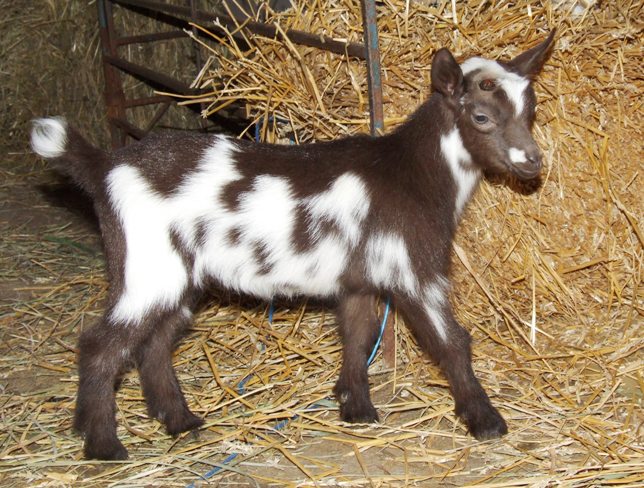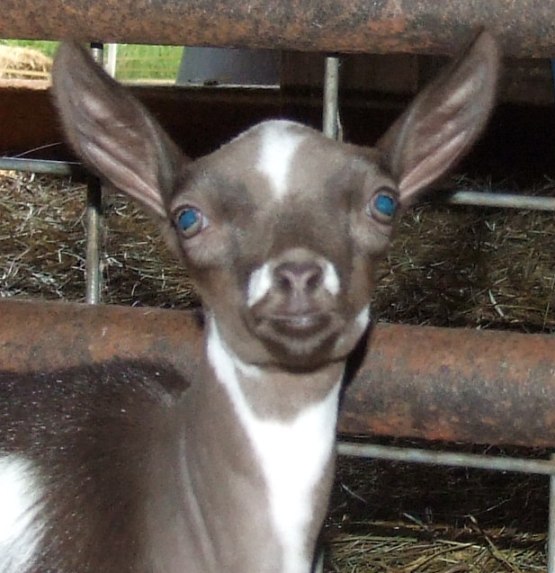 Cloven Trail Twix R For Kids

Cloven Trail Snickerdoodle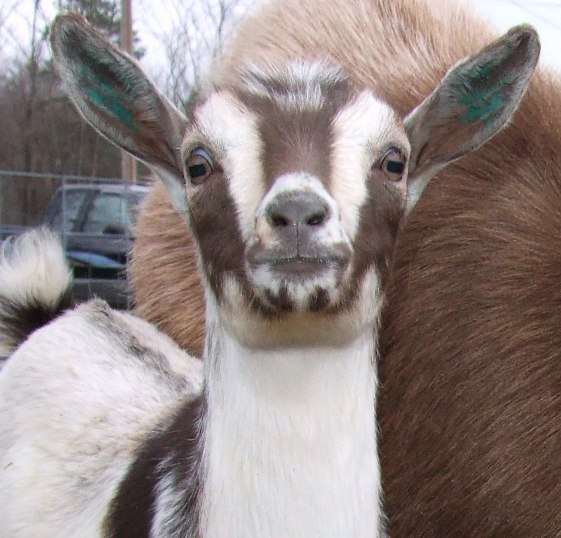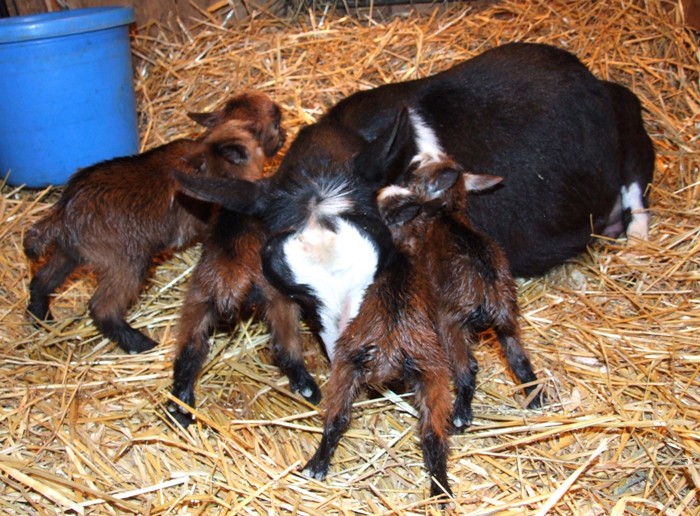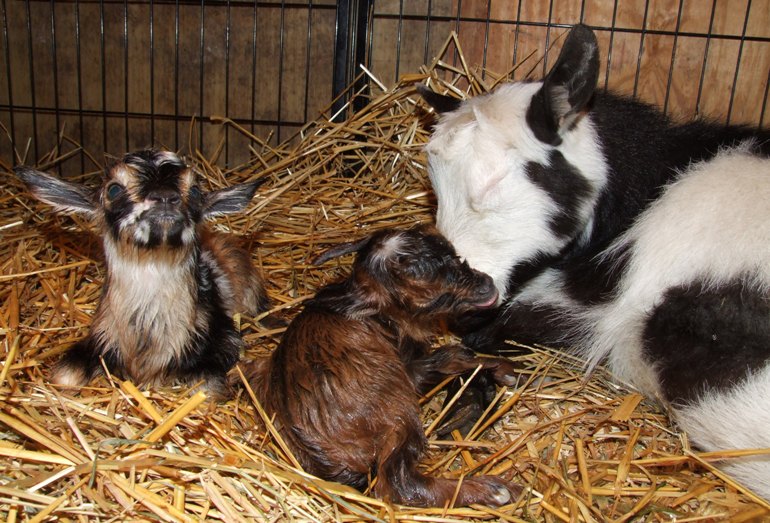 This website was created and is maintained by K.Miller of Cloven Trail Farm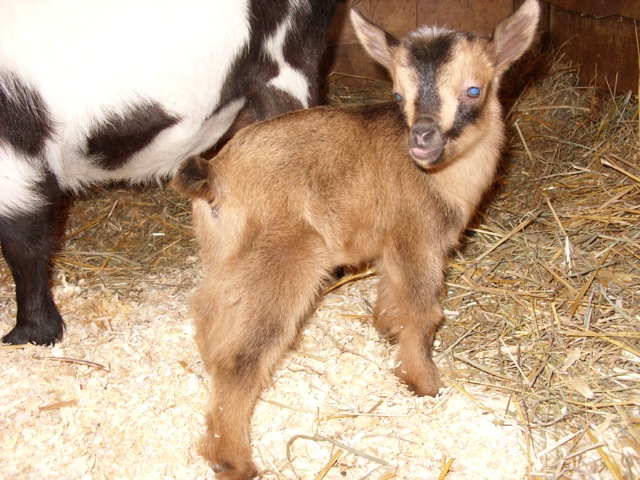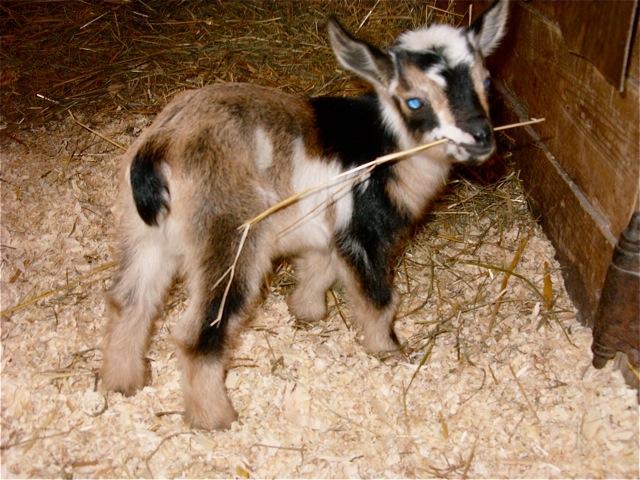 Also a big CONGRATS and thank you Lathen, on your

Champion Junior Dairy Doe and

Reserve Grand Champion Dairy Doe

wins with Twix at the

2011 Muskingum County Fair!!