Nigerian Dwarf Dairy Goats

Cloven Trail Pandamonium

ADGA       DOB - 3/19/10

Sire: Wild Wind Farm Woody

Laurel Haven Sicily X Wood Bridge Farm Harvest Moon

CHW DH Blue Suede Shoes X Atwood Acres GR Sky Blue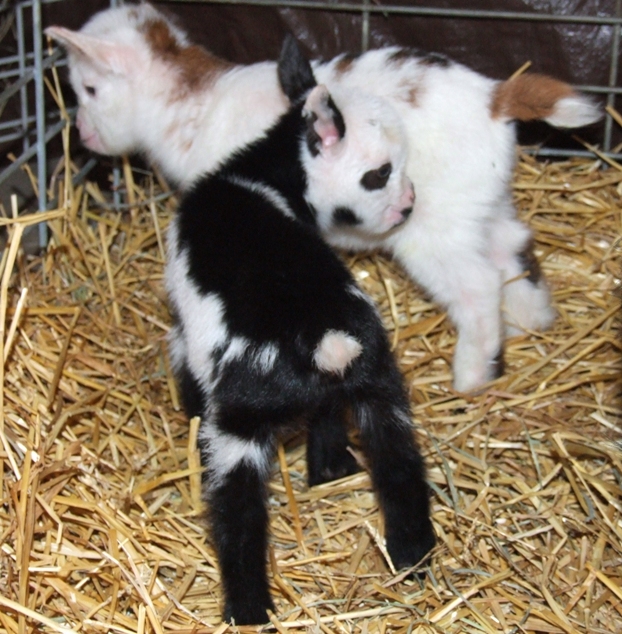 Flashy coal-black and white doe displaying a high and very wide escutcheon at birth.

~ Show results ~

6/5/10 - NEODGA, Wooster, Oh.:

              Ring 1 - 2nd Pl. Intermediate Kid (AOP),


                            RGCH Jr. Doe (AOP)


Ring 2 - 1st Pl. Intermediate kid (AOP)
7/17/10 - ODGA Buckeye Classic



Ring 1 - 4th place Intermediate kid


Ring 2 - 1st place Intermediate kid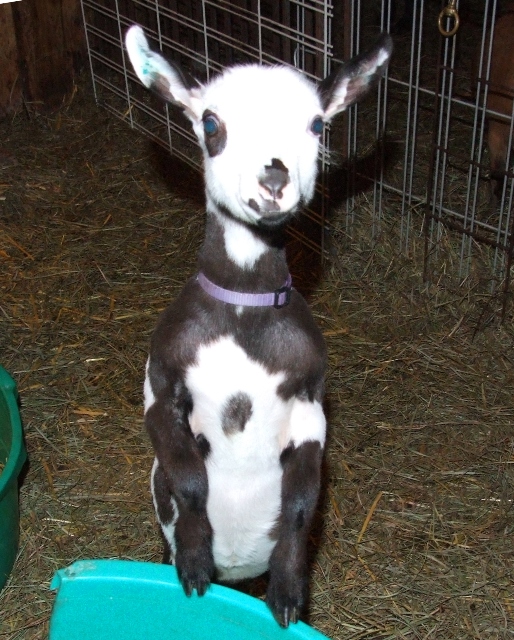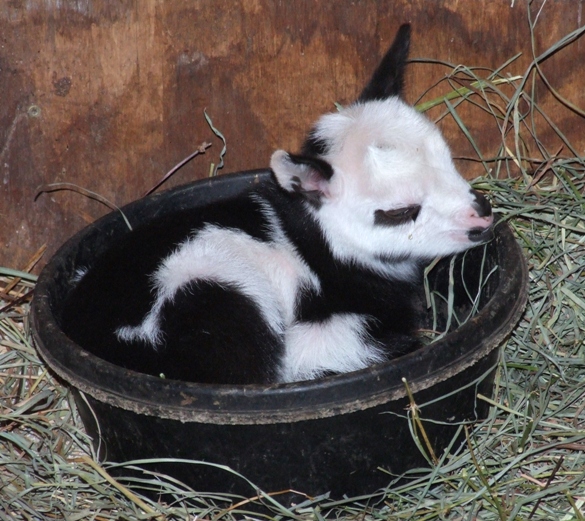 What a little character! I don't think I've ever seen a cuter face on a goat.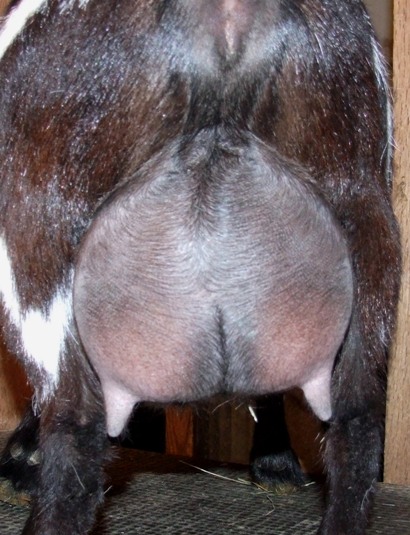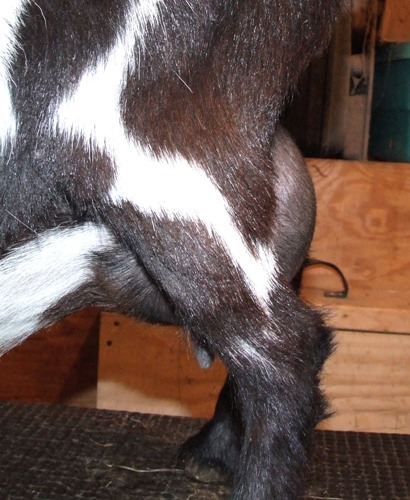 Panda kidded as a first freshener with a very small udder that came in much better within a week.

These pics were taken 26 days post freshening, with 12 hours of milk. Her attachments could be much better but she's easy to milk and milks down very nice. Her milk is very sweet!

She'll make a wonderful family milker!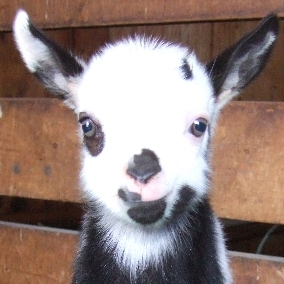 This website was created and is maintained by K.Miller of Cloven Trail Farm